Supreme Court To Hear Arguments Today on Facebook Threats
Filed under: Constitutional
Comments: None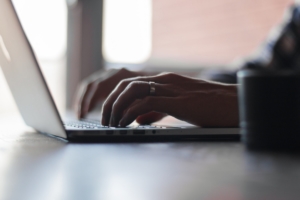 If you have teenagers, you have no doubt heard the argument that some awful thing posted on Facebook or other social media should be ignored because "it's just song lyrics."
Anthony Elonis tried that defense too. It hasn't worked so well for him so far, and now his case Elonis v. United States is before the U.S. Supreme Court for oral argument today. Mr. Elonis posted Eminem song lyrics about his wife including "There's one way to love you but a thousand ways to kill you. I'm not going to rest until your body is a mess, soaked in blood and dying from all the little cuts." After being visited by a female FBI agent, he posted "Little agent lady stood so close, took all the strength I had not to turn the bitch ghost. Pull my knife, flick my wrist and slit her throat."
The jury that convicted Elonis was instructed that his words should be regarded as a threat, which is not protected by the First Amendment, if a reasonable person would interpret the words as a threat. Elonis' argument is that the prosecution should have been required to prove that Elonis subjectively intended the language as a threat.
Watch this space for the result, however we predict that the Court will reject Elonis' argument. The Supreme Court often evaluates First Amendment cases by considering the value of the speech sought to be protected, and there is little value to Elonis' quasi-threats here. Also, the Court is unlikely to favor an approach that requires authorities to gauge the subjective intent of a speaker.
Please contact us if you have questions about this case, or First Amendment rights generally.
Sam Ventola has a wide variety of experience in litigation, legal education, and mediation. He has been an attorney on both sides in business litigation, employment disputes, probate litigation, and personal injury cases. In addition to being an attorney, he has been a mediator, hearing officer, labor relations professor, and lecturer on litigation, employment and First Amendment issues. He has also achieved the rating of AV Preeminent® by Martindale Hubbell.