Supreme Court Hands Down Decision Upholding Obamacare – Do the laws mean what they say or what we think they should mean?
Filed under: Constitutional
Comments: None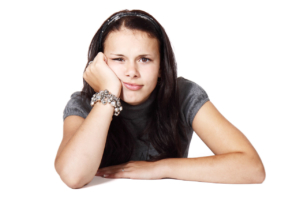 Today in its decision in King v. Burwell, the US Supreme Court, by a 6-3 vote, interpreted the Affordable Care Act ("Obamacare") in the manner requested by the Obama administration. Specifically, the Court held that tax credits are available for people who bought health policies on the federal exchange, even though the actual terms of the statute limited those credits to those who bought policies on exchanges "created by a State." The decision did not directly affect Colorado residents because Colorado had established a State exchange.
However, people in 34 other states would have lost any tax credit – and the elimination of tax credits would have imperiled the entire Obamacare system. The Supreme Court acted to avoid these results by interpreting the Act to allow the credits even to people who did not buy on State exchanges.
The decision brings to the fore the central tension in American judicial philosophy – should judges interpret statutes (and the Constitution) strictly as written, or should they try to advance policies the judges believe should be promoted? Although our first impulse may be that we think judges should try to reach the best result, the implication of this view is that we place judges in the position of unelected "Philosopher Kings" who dictate policies they think best, even though the laws may say otherwise. The three dissenting judges (Scalia, Thomas, and Alito) contend that a judge's role in a Constitutional democracy must be limited to enforcing the laws as written. This is a tension which will continue to play out in judicial decisions.
Sam Ventola has a wide variety of experience in litigation, legal education, and mediation. He has been an attorney on both sides in business litigation, employment disputes, probate litigation, and personal injury cases. In addition to being an attorney, he has been a mediator, hearing officer, labor relations professor, and lecturer on litigation, employment and First Amendment issues. He has also achieved the rating of AV Preeminent® by Martindale Hubbell.